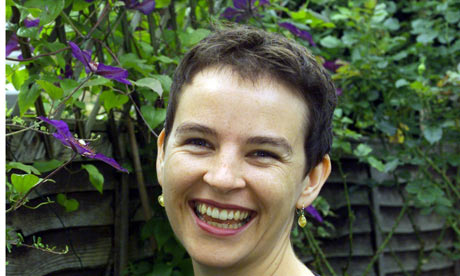 The "countryside" has never been one of Labour's strong suits. In time-honoured fashion, it was the Tories who boasted of plans to "protect wildlife and promote green spaces and wildlife corridors" in their last election manifesto. The message was that they would empower local people to have a greater say in protecting rural England.
After 13 years of a Labour government that banned hunting and threatened to build on numerous green sites, and whose manifesto was almost entirely silent on the countryside, Conservatives felt their green and pleasant land would be safe again.
But it has not quite turned out that way. In an extraordinary political shift, Labour has been finding its voice as the party of the shires, while the Tories have allowed themselves to be painted – including by some of their own supporters – as its enemies.
Campaigners and grassroots Tories fear excessive development under the new Draft National Planning Policy Framework, which was published in July and features a presumption in favour of "sustainable development".
Fiona Reynolds, director of the 3.5 million-member National Trust, has called for a fundamental rethink of the reforms. "We firmly believe that the government has got its proposals for planning reform wrong," she said.
As the Observer reports today, Britain's leading countryside campaigner, the author Bill Bryson, has now added his voiced to the chorus, increasing the pressure for a U-turn.
Tories have been left exasperated at their party's mishandling of an issue that has allowed them to be portrayed as enthusiasts for building on areas they had felt would be protected.
One former Tory minister with experience of planning issues said: "We don't seem to have anyone in the cabinet with a real feel for countryside issues. The result is that Labour is able to pick up on the issues and do what they so desperately want to do – make progress in terms of winning support outside the urban areas. It is pretty extraordinary that we are allowing that to happen."
This is not the first time the coalition has taken a dangerous route in the countryside. In a Commons debate in February on government plans to sell off forests, Mary Creagh, Labour's environment spokeswoman, stole the mantle of protector of rural interests on behalf of Labour. "The countryside is on the move against the Tory-led government's plans to privatise England's forests," she told MPs, in terms reminiscent of Conservative-supporting, pro-hunting activists. "People are furious about this environmental vandalism."
And so they were. As Caroline Spelman, the Tory environment secretary, pushed forward with her controversial forestry plans – before they were abandoned under the weight of public pressure – Conservative MPs found their postbags and email boxes filling up with aggressive correspondence. "Why am I as a Conservative in a situation where I am spending most of my time answering letters about forests?" said a Tory MP at the time. "And I don't even have a single forest in my constituency. What is going on?"
Anger within the party at the self-inflicted damage was huge even at that time. There was concern that something was not right and that the party was not in touch with its rural roots.
The fate of forests was not a lone issue. Concern was also rising over Tory-backed plans for a new north-south high-speed rail link that would cut its way through Conservative seats in Buckinghamshire, as well as plans for more wind turbines across the Tory shires.
But now the Tory war with its own formerly rock-solid countryside vote has reached a new intensity. The proposals to change planning rules have enraged the same organisations, including the National Trust and the Campaign to Protect Rural England, who united to oppose its policy on forests.
Tory MPs complain of a split between those such as the chancellor, George Osborne, and the Liberal Democrat business secretary Vince Cable, who want to stimulate house building and construction in order to promote growth, and the rural membership of a Conservative party which, while pro-business, does not see why economic progress should threaten rural England in any way at all.
Many grassroots Tories fear the influence of the Liberal Democrats is behind an abandonment of the old commitment to the shires, which could prove costly.
A recent opinion poll for ConservativeHome, the website for grassroots activists, found 56% members of the party opposed the plans for high-speed rail and 52% were against liberalisation of the planning rules.
Yesterday the planning minister, Greg Clark, said the changes in England were "absolutely crucial", while hinting at some flexibility.
"We're building fewer homes than can accommodate young people that need to be housed. We've got a problem of homelessness, overcrowding, poverty as rents rise," he said.
"For companies expanding or relocating, they need a new building, and it's crucial that when they're thinking of Britain as a place to relocate they know they won't have to wait years with vast expense and uncertainty."
It was left to Labour's Jack Dromey, the party's planning spokesman and a former union official, to speak up for the rural interest. "Labour is in favour of sustainable development, but what the Tory-led government are offering is a downgrading of the rules which protect our natural environment," he said.